You can do this re-contextualization for each of the naturally-occuring "diatonic" chords in each key.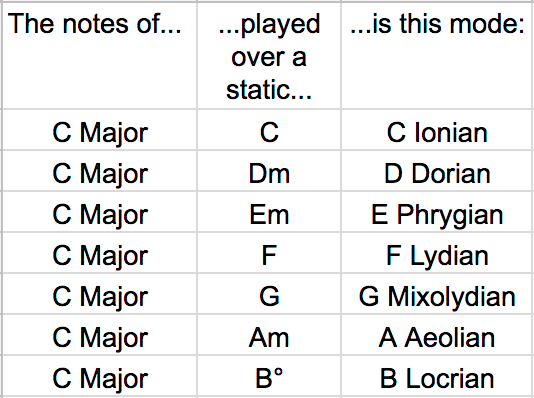 (And then this same thing for the other 11 keys.)
As anyone with ears can tell, songs (or even sections of songs) with only one chord are pretty damned rare.
But you can make a strong argument that songs that resolve to a chord other than the parent key ought to be called by their modal name.
For example, Bill Withers's Use Me goes between Em-A for the entire song. Those are the notes of D major, but they're centered around Em.

If you call Use Me at a gig, I might say "I don't know that one. What key is it in?"
You'd reply "E minor" (and not "D major").
You start playing Use Me and I start noodling over the top using the plain old E "natural" minor, and it sounds… bad, because the C in E natural minor clashes with the C# in your A chord.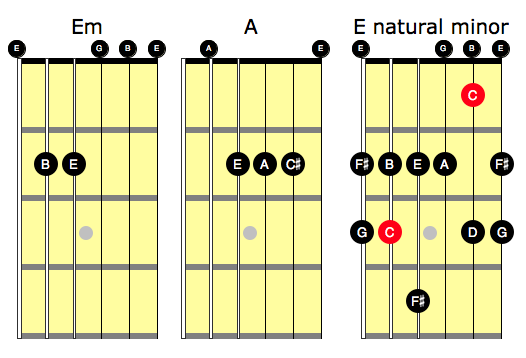 So maybe you lean over and say, "no, E Dorian," and if I know what E Dorian is, I can make a switch and suddenly things sound much better.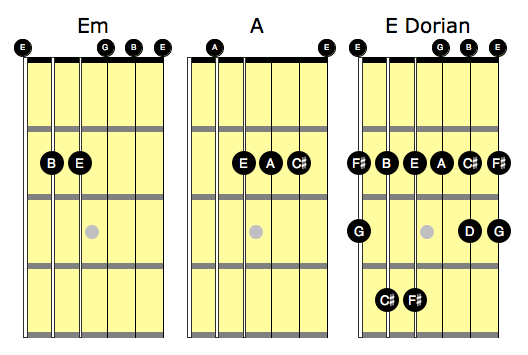 So yeah: modes can be pretty damned handy.
Should you learn the Theory Wonk version of modes?
Well… not directly.
You can learn these pretty much on accident by studying other, more useful concepts like note names, the circle of fifths, chord construction, & nashville numbers. When you have those all sorted in your mind, learning modes becomes trivially easy—you're just putting a name to something you've seen a whole bunch of times.
Modes #2: 3NPS
Another version of modes is as names for the 3-note-per-string shapes that are popular among the heavy/shred crowd: