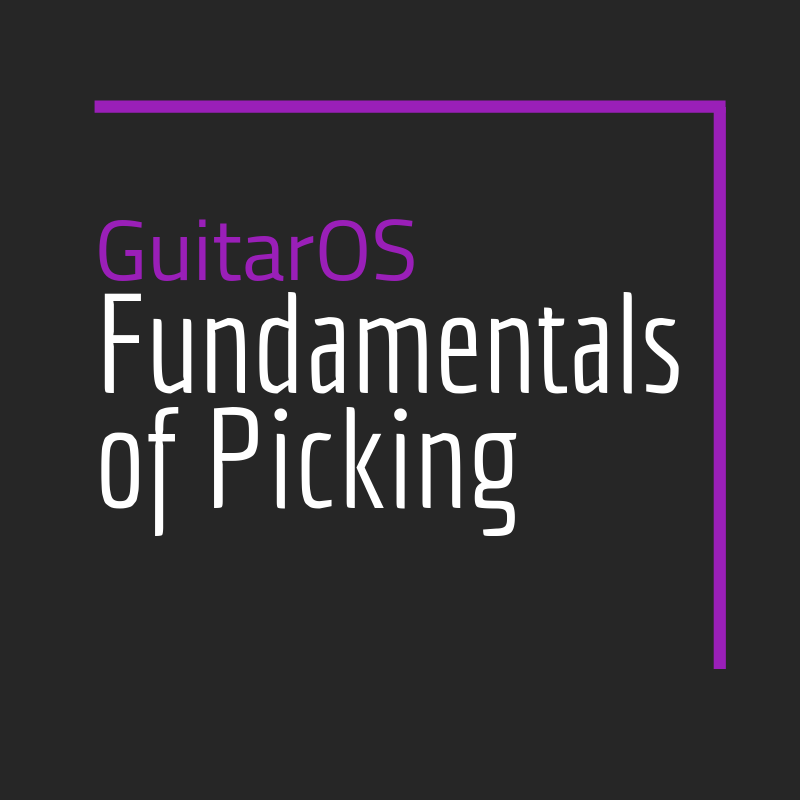 Ten years from now, Tim Miller's Creative Arpeggio Design will be just as much a part of the canon of must-own instructional materials as Chord Chemistry or The Advancing Guitarist is today.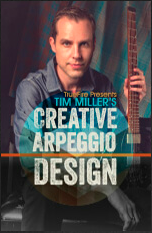 In it, Tim does exactly the kind of thing we're trying to do with this course—expose an underlying principle from which whole universes can be extrapolated. As Miyamoto Musashi said,
From one thing, know ten thousand things.
Tim's big insight is that there is an endlessly malleable, great-sounding arpeggio shape that's eash(ish) to play.
He calls it 212121. Two notes on one string, then one note on the next…

[2 1]
…repeated across all six strings…

[2 1 2 1 2 1]
…played with a consistent hybrid picking + legato pattern on the way up…

…and with swept UPS + legato on the way back down.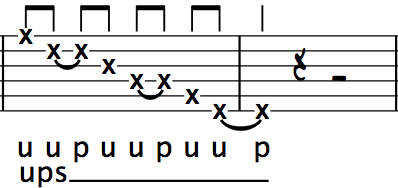 In the fretting hand, the "1"s can be on a lower fret than the second note of the "2"s…

[7—>6]