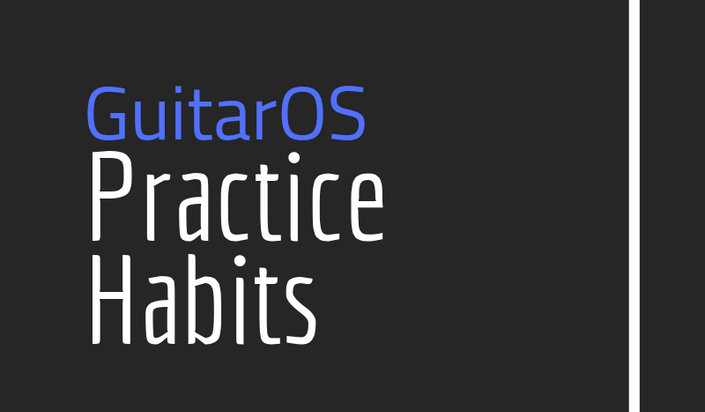 GuitarOS: Practice Habits
how to build the habit of practicing & what to do once you're showing up regularly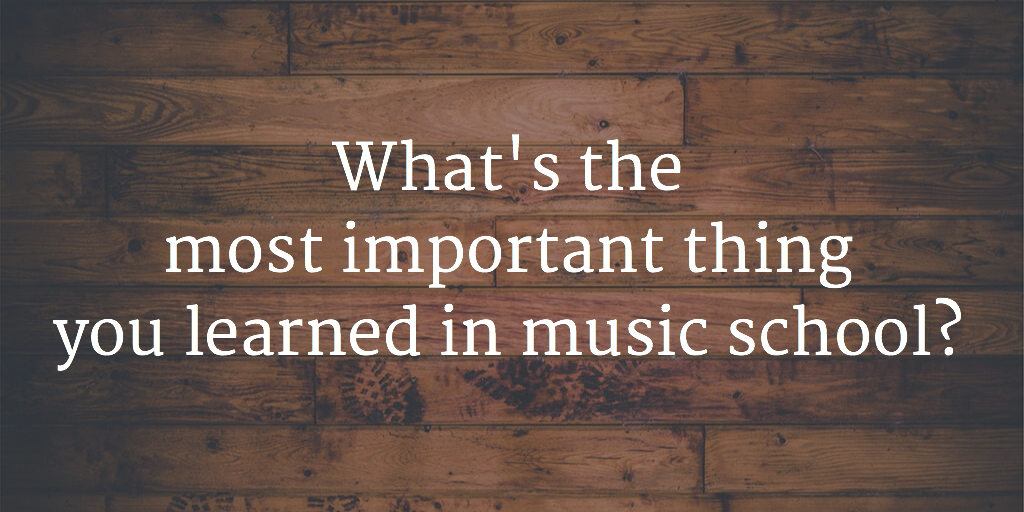 This is the question I love to ask badass musicians.
In the last six years, I've played with a bevy of world-class musicians: people with multiple music degrees, Grammy awards, Questlove's phone number, hits they've written for megastars, and gigs they get flown halfway around the world for.
I asked the conductor of a Tony-winning Broadway musical. I asked the music director for a touring band. I asked the guy who plays trumpet for Jay Z & Justin Timberlake. I asked a saxophonist who's toured with Stevie Wonder & Jessica Simpson. And of course, I asked every badass guitarist I know.
When I asked each of them what was the most important thing they learned in music school, they unanimously answered with some version of:
"how to practice"
Well then.
With that in mind, I set out to discover how pros really practiced, and to find out if it was possible to learn music-school-level practice skills without you know, actually going to music school.


So, Is It Possible?
Yes… sort of.
There at least a dozen strategies, techniques, and tactics that badasses use in their practice that mere mortals like you & me would never stumble our way into.
We'll cover each of these in turn, building our practice skills brick by brick.
But…
I quickly discovered that by themselves, the techniques & tactics of pro practice aren't enough.
Enrolling in music school isn't just about the transfer of knowledge or the acquisition of technical skill.
It's also about surrounding yourself with like-minded people. It's about changing what your "normal" is. It's about forging new habits in the crucible of an extreme challenge.
Learning a few tips, tricks, and pointers isn't enough to transform your experience of learning the instrument.
In the quest to learn how to practice like a true badass, I knew I would need to mimic that same environment––one where dedication, consistency, and a hunger to be better were normal.
And I needed to do it without uprooting my life and moving into a dorm room in Boston, LA, or New York.


Which Lead Me To Habits
Nailing the inner workings of practicing like a pro doesn't mean fuck all without the ability to show up consistently.
It's a spare tire with no lug wrench.
A fancy new computer with no wifi.
A fridge full of delicious ingredients with no stove, no pans, and no utensils.
A gym membership you never use.
So I studied the shit out of habits.
Books. Blogs. Courses. Teachers. Podcasts. Science journals. Awkward conversations where I pressed casual acquaintances for details on their daily routines.
It was an epic deep dive (even by my standards, and I am straight up nerdy).
I'm back, and here to report:
You can master your habits.
You can build the habit of daily practice.
(And you can use those same skills to exercise regularly, eat better, save more money, reduce your stress, improve your relationships…)
Before we ever sit down to look at the nuts and bolts of practicing, we're going to spend ten days delving into
how our brains work,
how habits are formed,
how we can tinker and hack our way into our source code to engineer better habits in our day-to-day lives
how we sabotage ourselves,
how to uproot and displace bad habits, and
how to create more free time in your life for family, friends, & music.
We'll play the long game in building & deploying better habits in your life.
That's Practice Habits 1: The Habits.
In the second half of the course, we'll look at:
the most common practicing mistakes people make,
the features of effective practice,
how to dial your mise en place,
how to fall in love with the process,
the neuroscience behind skill acquisition and its urgent implications for your practice,
how to identify the 1% of the work that'll give you 50% of the benefit,
how pros put in their reps (hint: it's not about the hours spent, and it looks very different from the way amateurs do it),
how to prioritize hard skills vs soft skills,
how to engineer flow states for powerful (and fun) learning, and
the tools that pros are using that you aren't.


Oh Yeah, And Those "Secrets" Of Effective Practice?
Let me be the first to tell you: there are no true secrets.
I don't have a magic pill that'll transform your life overnight.
I don't have some secret method of practicing that no one else on earth knows.
But I have spent an enormous amount of time (and money) hunting down and learning the absolute best ways to:
show up consistently, and
do the right work to move the needle on your playing.
I'm not the guru on the mountaintop––I'm the Sherpa who helps make your success possible.
Could you somehow find all of this information out for yourself?
Of course you could… it'd just cost you ten times as much, and take you at least ten times as long.
Your Instructor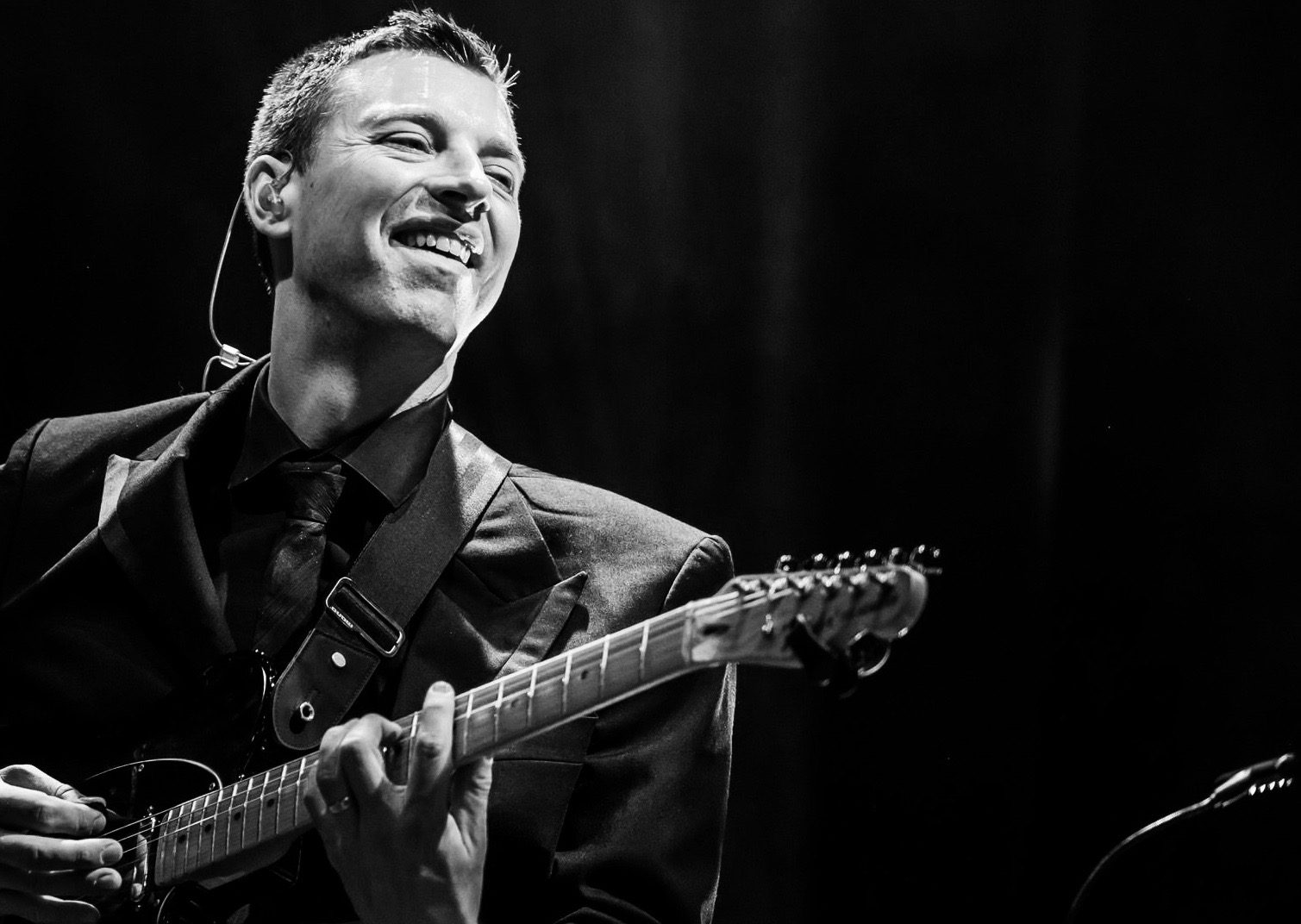 A lucky break forced me to make the jump from "fairly decent bar band guitarist" to "professional musician" long before I was ready or qualified.
Suddenly I was surrounded by elite professional musicians, people who'd toured with huge acts and had long lists of recording credits.
It was a baptism by fire as I scrambled to quickly develop the skills & knowledge necessary to operate in this new space.
Along the way, I discovered something surprising—internet gurus and big-name music schools alike are focused on all the wrong shit.
Badass musicians the world over share a common language & a set of priorities I've never seen taught anywhere else.
It took me awhile to piece it all together & put it all in the right order.
But now that there's a clearly defined path, all that's left is for you to decide you're done with wandering blindly in the darkness, done depending on luck, ready to show up and put one foot in front of the other on the road to badassery.
I hope you'll join us.
Course Curriculum
GuitarOS: Practice Habits One—The Habits
Available in days
days after you enroll
Frequently Asked Questions
When does the course start and finish?
The course starts now and never ends! It is a completely self-paced online course - you decide when you start and when you finish.
How long do I have access to the course?
How does lifetime access sound? After enrolling, you have unlimited access to this course for as long as you like - across any and all devices you own.
What if I am unhappy with the course?
We would never want you to be unhappy! If you are unsatisfied with your purchase, contact us in the first 30 days and we will give you a full refund.